[Original works from the Stanley Kubrick Estate.
Stanley Kubrick and Geoffrey Unsworth developed a system for calculating from the grey tones of b/w Polaroids the right lighting for filming
2001: A SPACE ODYSSEY.]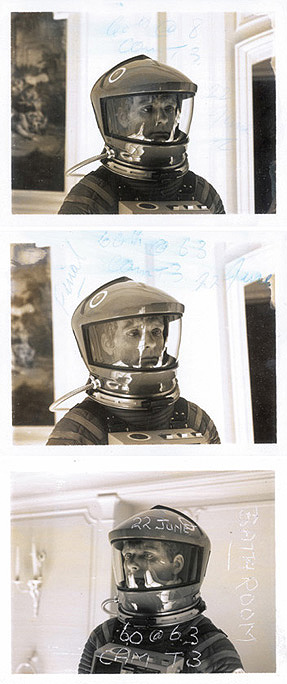 Kubrick seen - Film programme

&not Kubrick's films
&not Filmography
&not Biography
&not Film programme
Stanley Kubrick´s films in Berlin
Kubrick's films can be seen during the Berlinale from 10 through 20 February at CinemaxX and at the Zeughauskino. A showing of 2001: A SPACE ODYSSEY will take place at the Urania. After the Festival closes the Zeughauskino will show all films again through 6 March and will also show Jan Harlan's STANLEY KUBRICK: A LIFE IN PICTURES.
&not Full time table
From March to July the Kino des Deutsches Filmmuseum screened all available films of Stanley Kubrick in their original versions, partly with new prints. Documentaries about Kubrick's work, reference films, related films of specific genres, Kubrick-Nights and other events such as 70mm screenings of 2001: A SPACE ODYSSEY and SPARTACUS, completed the program.
Full
&not timetable
as pdf-file for print.
&not print